As a not-for-profit organisation, it means a lot when we are granted

Awards and Recognition,

which often contribute in some way towards our growth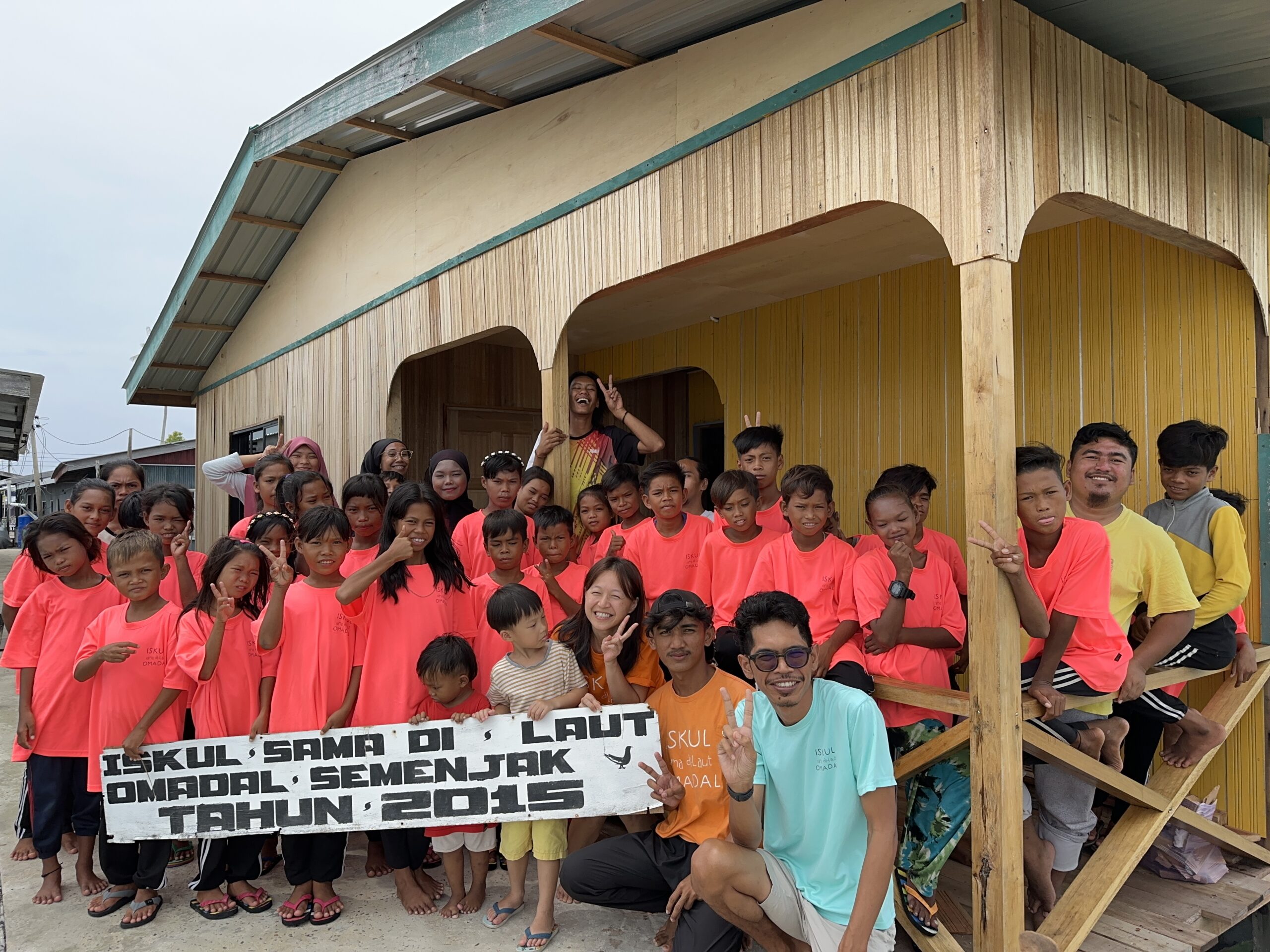 NDI Grant
A grant by the National Demacratic Institute, Malaysia, funds our mental health training and the second marine module training, a collaboration between Iskul and Reef Check.
The Star Golden Hearts Award
In 2022, Iskul was a proud recipient of The Star Golden Hearts Award – an annual award that celebrates everyday Malaysians who demonstrate extraordinary commitment to social work and promoting unity in the community. Yayasan Gamuda was responsible for increasing the award from RM10,000 to RM15,000, in recognition of the causes that were represented by the winners.
Iskul was also awarded the Gamuda Inspiration Award, which allocated RM120,000 towards our work, a bestowal that has entirely changed the horizon for us. The funds from these awards have contributed towards a salary for several full time staff and Mastal Arikik, and expansion of our daily activity and curriculum.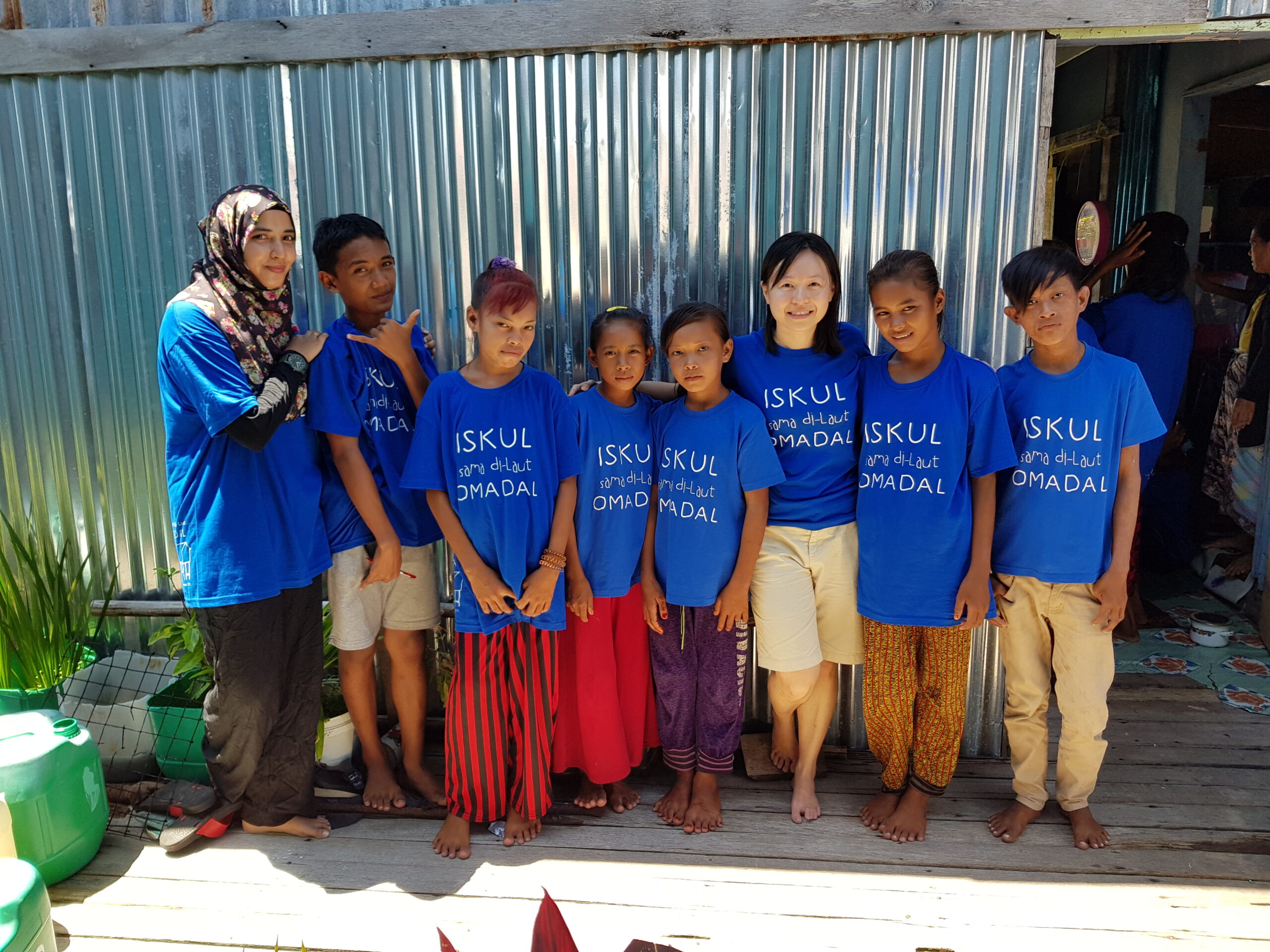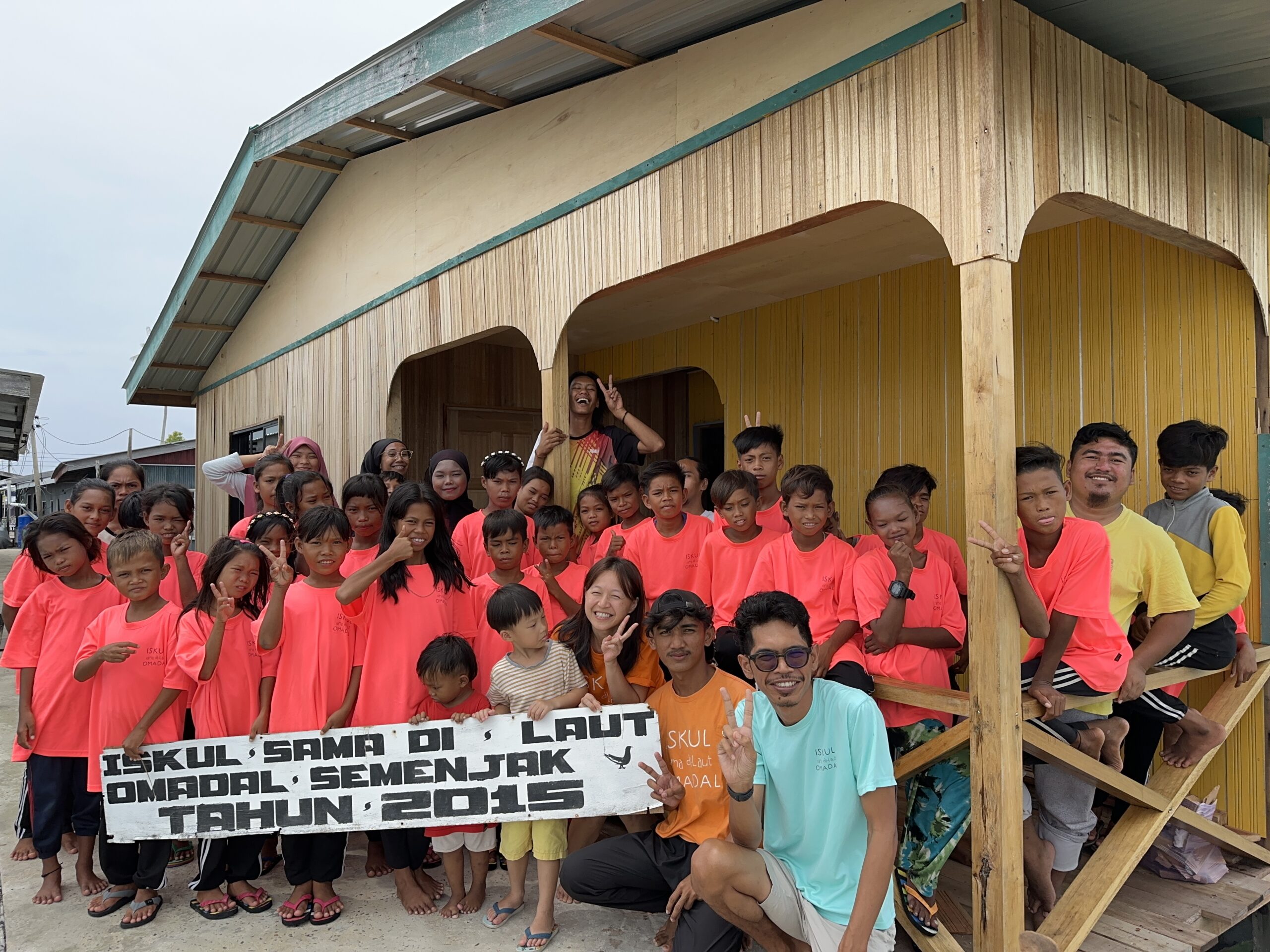 UNDP's Small Grant Projects' ICCA
The UNDP Small Grants Programme awarded our organisation a grant in support of our work. This grant funded our waste management project, health awareness and vaccination campaigns, and marine stewardship training. With the added resources, our content creation team was really able to move forward, and and grew our YouTube channel so videos can now be monetised, serving as an additional source of income for the youths. Funding from the UNDP also supported water access on Omadal
– The pilot collaboration with EWBM was continued; Water tanks and filtration systems were installed in the rest of the stateless households,and some Malaysian – a project mainly overseen by Iskul.
– We ran awareness campaigns on health, daily hygiene, Covid-19 measures, and glue sniffing addiction among children. The campaigns were conducted in the Bajau Language, and included vaccinations for 30 Iskul students and 3 Mastal Arikik.
– We trained our students to be ambassadors in hygiene to their households, and sent them home with knowledge on proper ways to brush their teeth and wash their hands. They were given toothbrushes and paste, and soap bars every 3 months for over a year, to be used by their entire families.
– Marine Stewardship modules teach Iskul students about marine life and foster a sense of responsibility towards their waters.
– 33 households were engaged in the Waste Management Pilot Project. It also helped us understand how much trash Pulau Omadal generates – information relayed to the District Officer to provide a solution to the lack of waste management, which is a threat to the health of the population as well as wildlife. The community end up having to burn their trash or toss it into the sea; neither of which are sustainable options.
ISI Covid-19 Emergency Statelessness Fund
This project supported the role of the school within the community by supporting the continuation of existing school activities during a trying time, and provided direct support to community members by raising awareness within the community regarding COVID-19, prevention measures and the importance of medication and vaccination.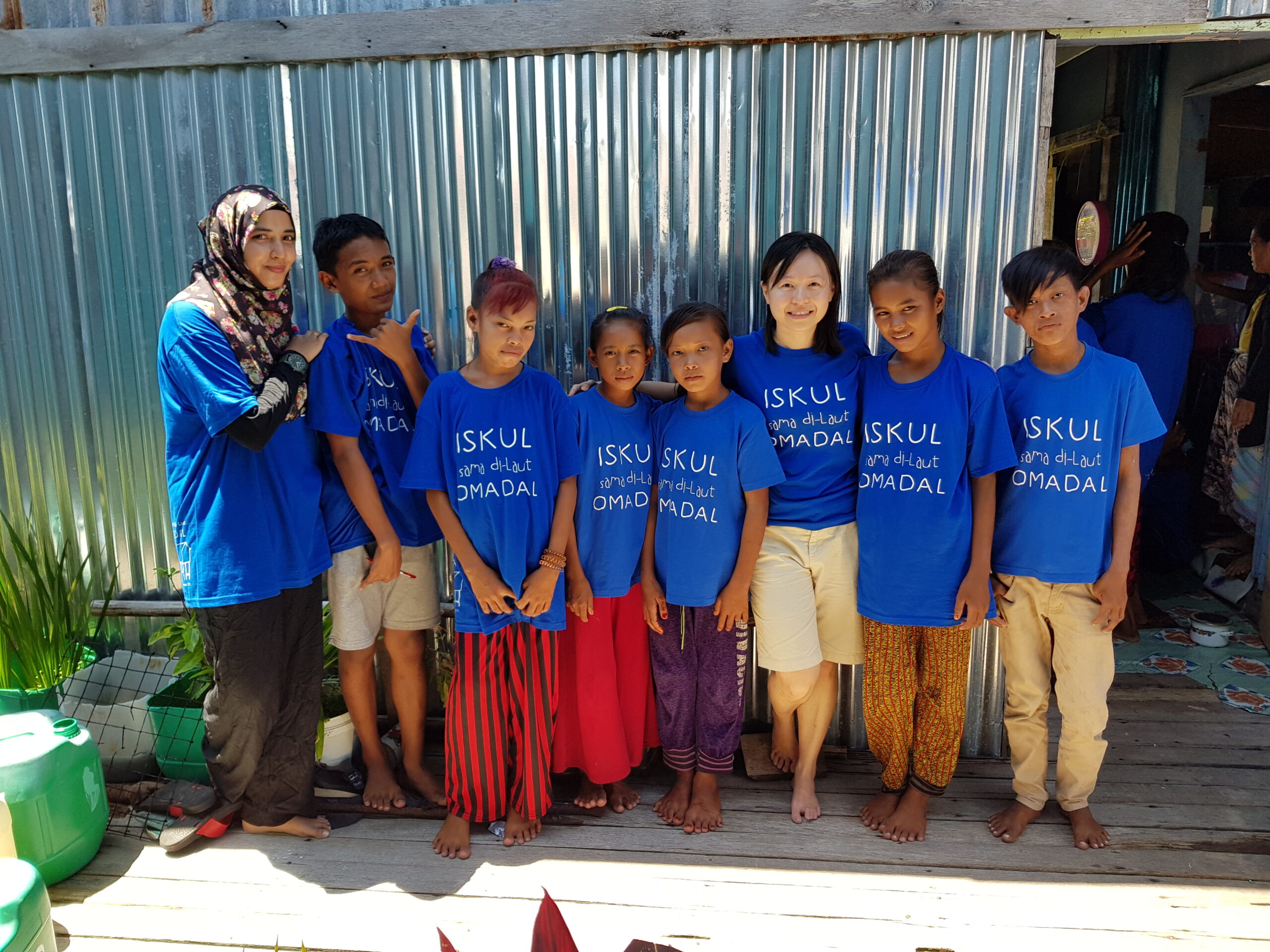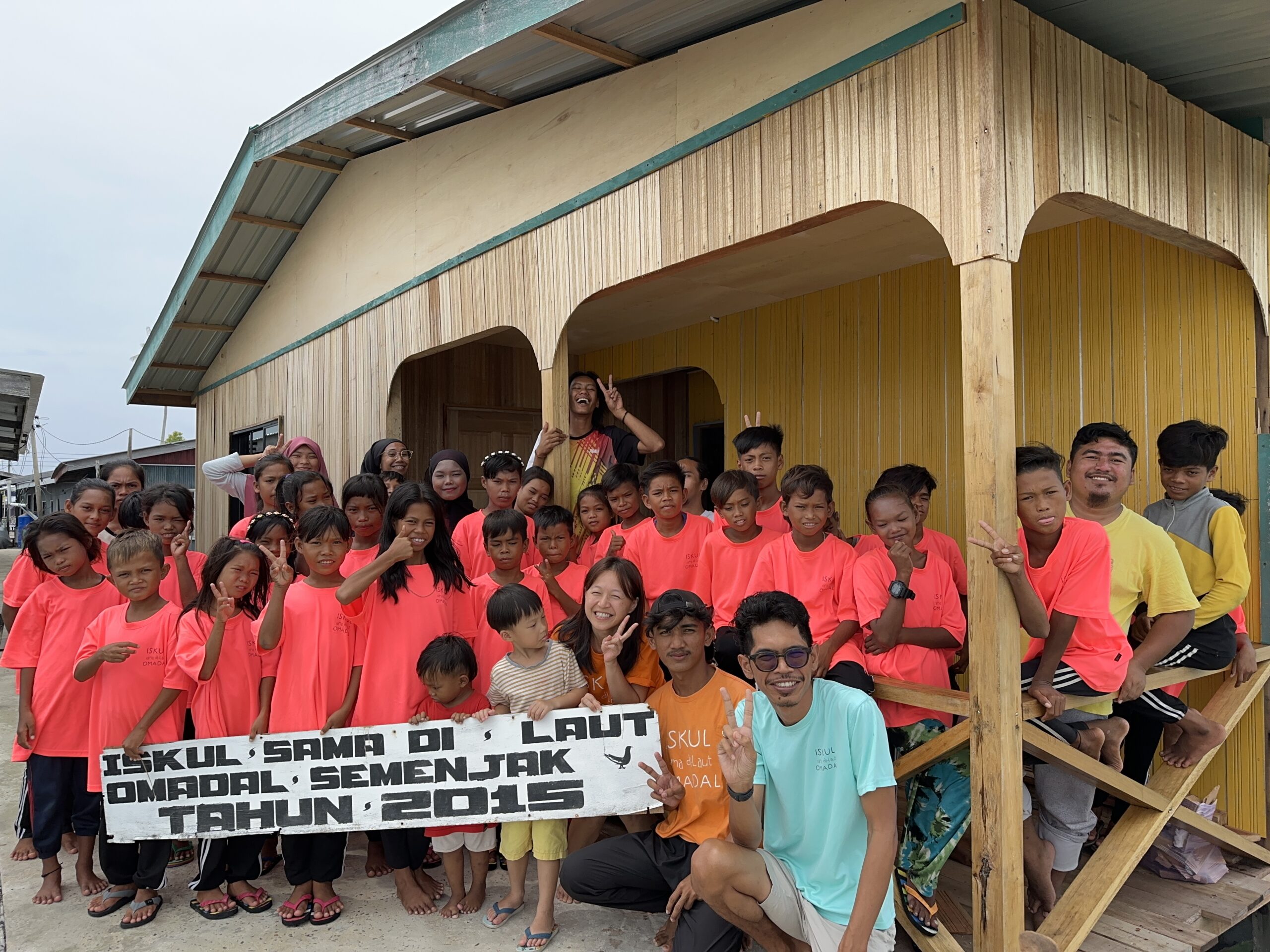 Yayasan Hasanah Special Grant 2020
– Provided balanced meal every weekday for 30 children students, 9 of their siblings, and 6 graduate children.
– Provided supplements for 20 pregnant and nursing mothers. Stateless women without access to healthcare or pregnancy checks go into labor at home; babies are not vaccinated and death during labor is common. 
– Hygiene routine for 30 students was launched to brushing teeth before classes and properly wearing masks. Previous cases of toothache and bleeding gums were resolved and overall oral hygiene increased.
– Allowed access to water for 30 stateless households: an extended platform was built at Pondok Iskul, to hold three new water tanks. A partnership with engineers Without Borders Malaysia (EWMB) piloted a community water project to provide strengthened platforms and 100L water tanks to each household by May 2021. 
Mah Sing Foundation Grant (2017)
The Mah Sing Foundation served as one of our first benefactors, providing the resources to build Pondok Iskul. This changed a lot for Iskul as prior to this funding, our classes had been held in the fron porch of our principals house.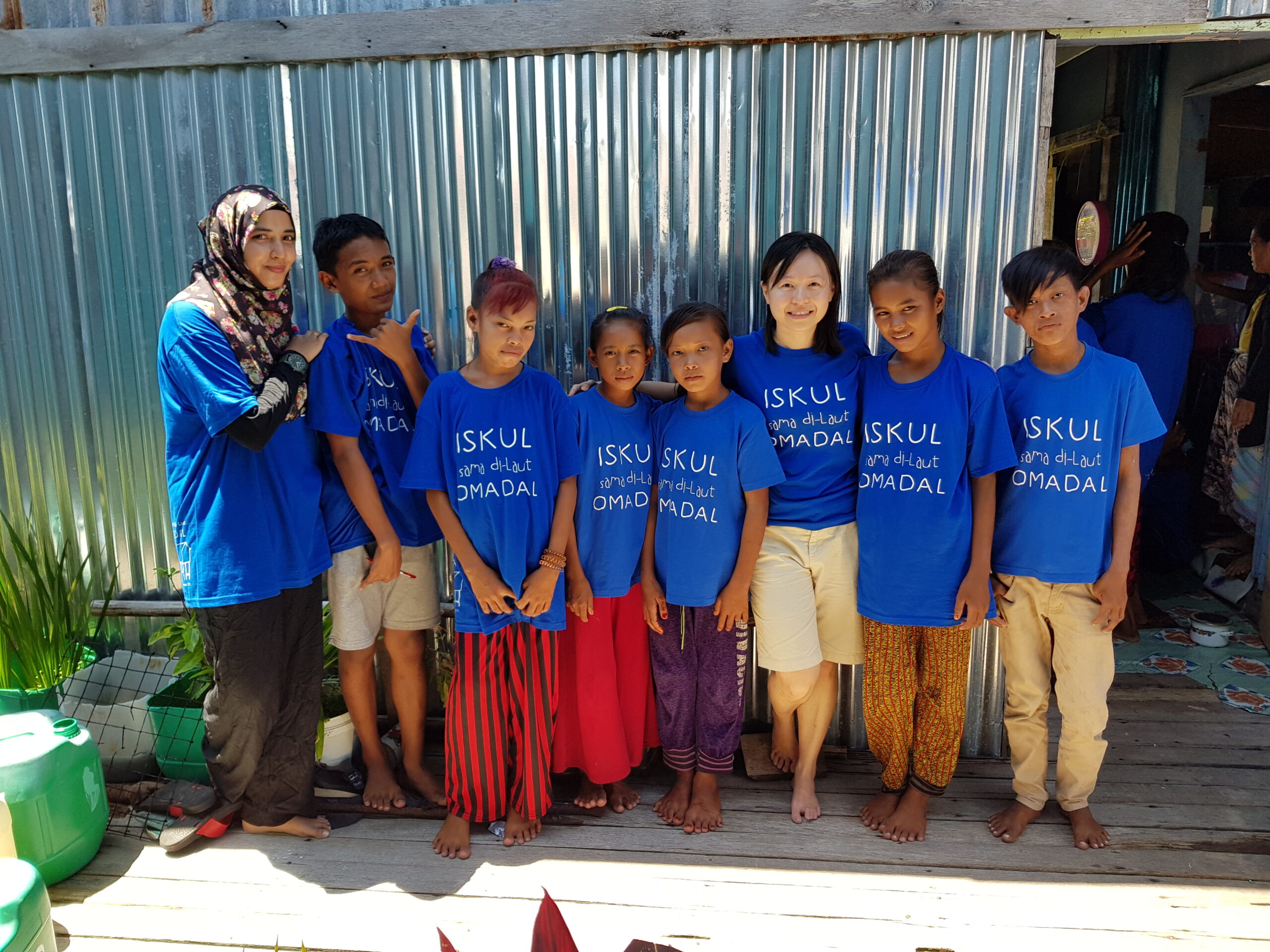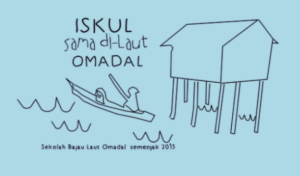 Iskul Sama diLaut Omadal is a non-profit organisation that stands for providing opportunities to children with their best interests at heart, and respect for the age-old cultures of local communities.