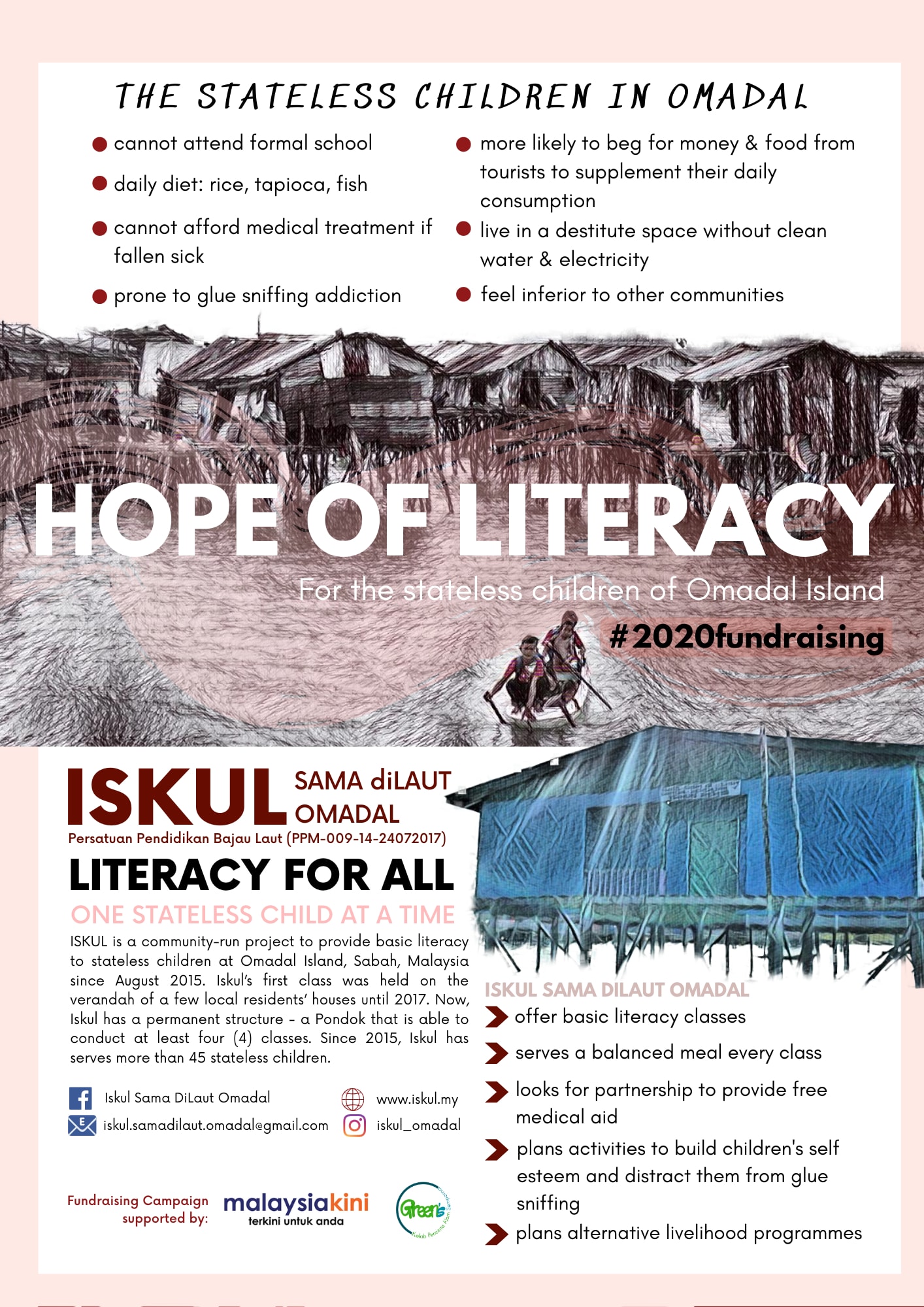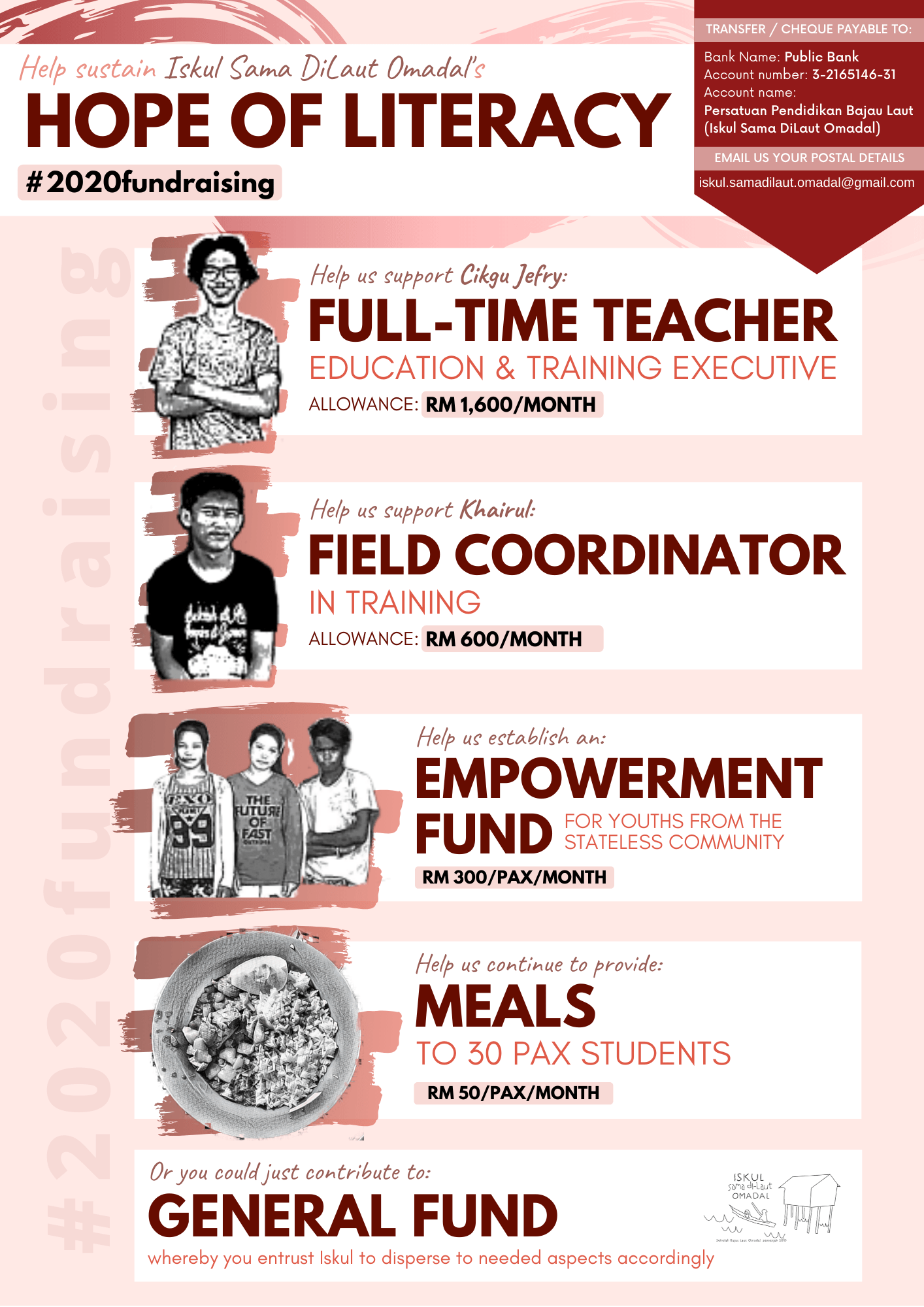 Donate Cash
You can fund hope of literacy for a group of stateless children in Omadal Island. Make one-time donation to the Society's bank account details below:
Bank: Public Bank
Account Number: 3-2165146-31
Account Name: Persatuan Pendidikan Bajau Laut (Iskul Sama diLaut Omadal)
Please specify "#2021fundraising – (Teacher / Field Coordinator / Empowerment / Meals / General)" in your transfer details. And after the transfer, please email us the receipt for our record.
Donate Supplies
You can bring joy by purchasing needed stationery and teaching materials such as pencils, pens, erasers, rulers, exercise books, marker pens, and colour pencils.
You can fill in the Google Form here.
by Vince During the summer break, My family and I went to Malaysia. We flew to Sabah state, then went to Omadal Island on July 17, 2022 by boat. I have heard stories about Bajau Laut (Sama DiLaut) ancestors who lived in the Coral Triangle (between Malaysia,...