Learn

About Us,

and our vision to build young leaders among Omadal's youth
Reality for the Stateless
The majority of over 150 stateless households on Pulau Omadal suffer destitute living conditions. They lack basic amenities like food, clean water, electricity, sanitation, and medical access. Their children suffer from malnutrition, and many resort to begging tourists for food or money. None of the stateless children had the opportunity to study before Iskul because their stateless status excludes them from attending government run schools.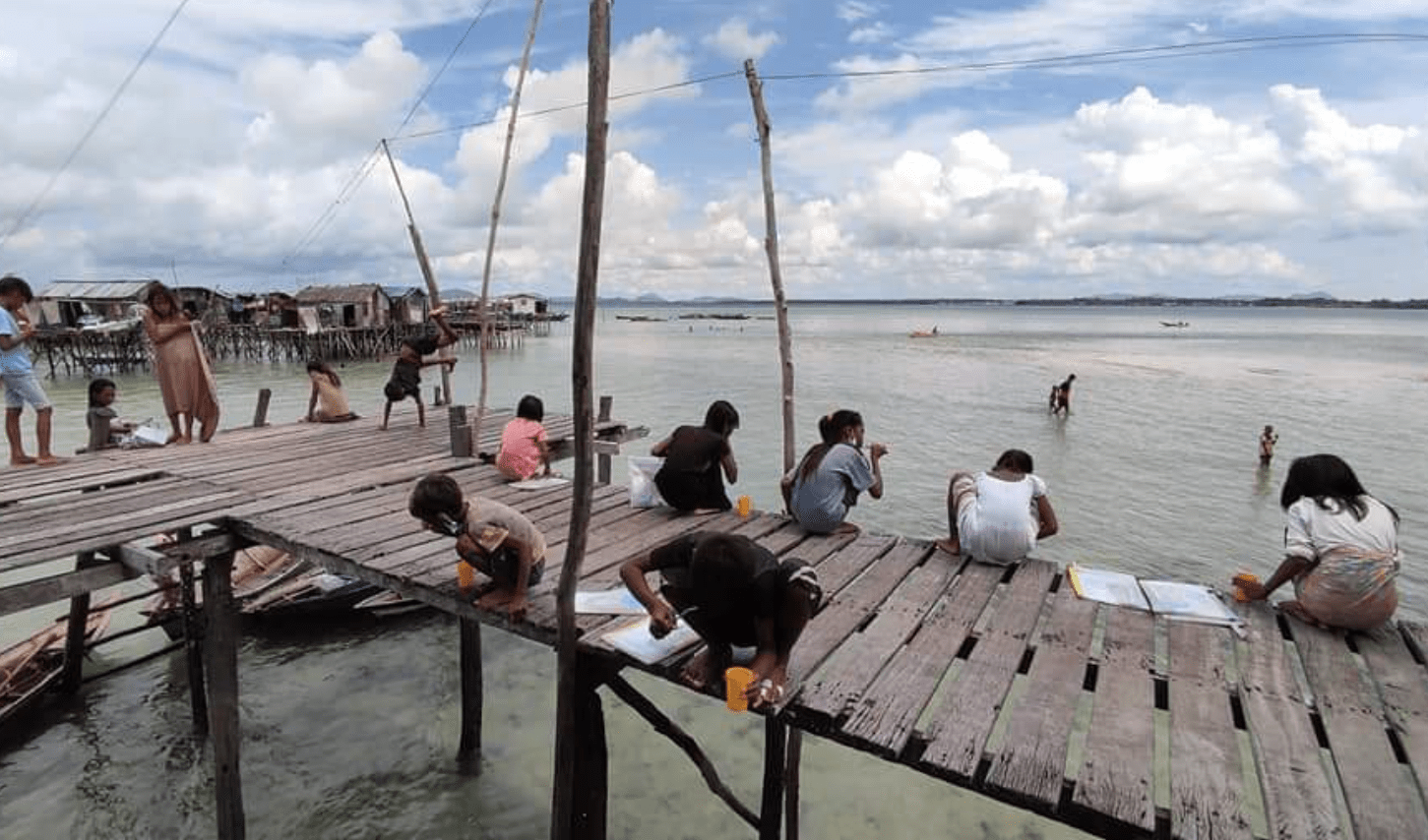 What Are We Doing About It?
Our core effort since being founded in 2015 has been to provide holistic education to the stateless children, starting with a foundation of basic literacy skills. This effort is a stepping stone towards our vision: to build young leaders among the stateless and local community. Our activities are geared towards improving the academic status and leadership potential of Iskul students, who are our main beneficiaries, as well as their families and the wider community that they interact with. We focus on supporting our students' academic and youth development, including the provision of a healthy and safe environment for their development, to the best of our ability
Students have daily lessons on Malay and Mathematics. Advanced students learn English through virtual tutors
Our curriculum includes development programmes in cultural and performance arts
The Bajau Laut are a community that are very much in tune with their homes above the seas, so our marine modules were launched to integrate their cultural practices with modern marine knowledge
Encouraging the youths on the Island to tell their own stories allows them to share with the world, and learn useful 21st century media skills
Besides our community-run Mini Clinic, we provide nutritious meals for our students, supplements for pregnant and nursing mothers, and run personal hygiene and health campaigns. We have also had mental health workshops for students and staff
Waste disposal services are scarce in rural parts of Sabah, and so much of household waste has no place to go but the environment surrounding these settlements. Our waste management programme provides a safe avenue for island residents to dispose of their trash.
Plans For Sustainability And
Our Future
At Iskul we like to exercise sustainability through the capacity-building nature of our practices. Core members of our local staff are our 'Mastal Arikik' or little teachers, who are apprentices to our full time teacher. They learn and take on more roles as they grow. One of our pioneer Mastal Arikik currently works as our field coordinator, and another is being trained to manage a sustainable source of income for women on the island.
Our content creation team is made of 6 youth and 4 staff members; their work has allowed our YouTube channel to take off, and we now make an income from monetised content.
Iskul's work on Omadal spans across the fields of education, healthcare, and environmental well-being. Every project we run involves community members advocating for themselves and working together towards a sustainable system that will only continue to grow and benefit the people.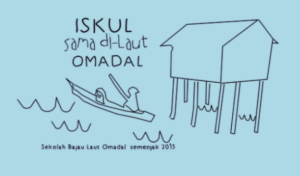 Iskul Sama diLaut Omadal is a non-profit organisation that stands for providing opportunities to children with their best interests at heart, and respect for the age-old cultures of local communities.