Here's how you can

Get Involved –

 every good intention and little bit of effort contributes to our work.
Spread the word
Feature our stories. We have created media guidelines for you on how. Don't forget to follow our Facebook updates and share with others too.
Volunteer
Share your knowledge and skills by training our Mastal Arikik to bring exposure to improvise our students' livelihood-making skills.
Donate
Support Mastal Arikik's monthly allowances, logistics to and fro town, food allowances for student's meal, and other related activities.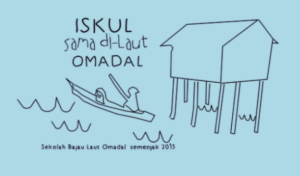 Iskul Sama diLaut Omadal is a non-profit organisation that stands for providing opportunities to children with their best interests at heart, and respect for the age-old cultures of local communities.