As a not-for-profit organisation, it means a lot when we are granted

Awards and Grants,

which often contribute in some way towards our growth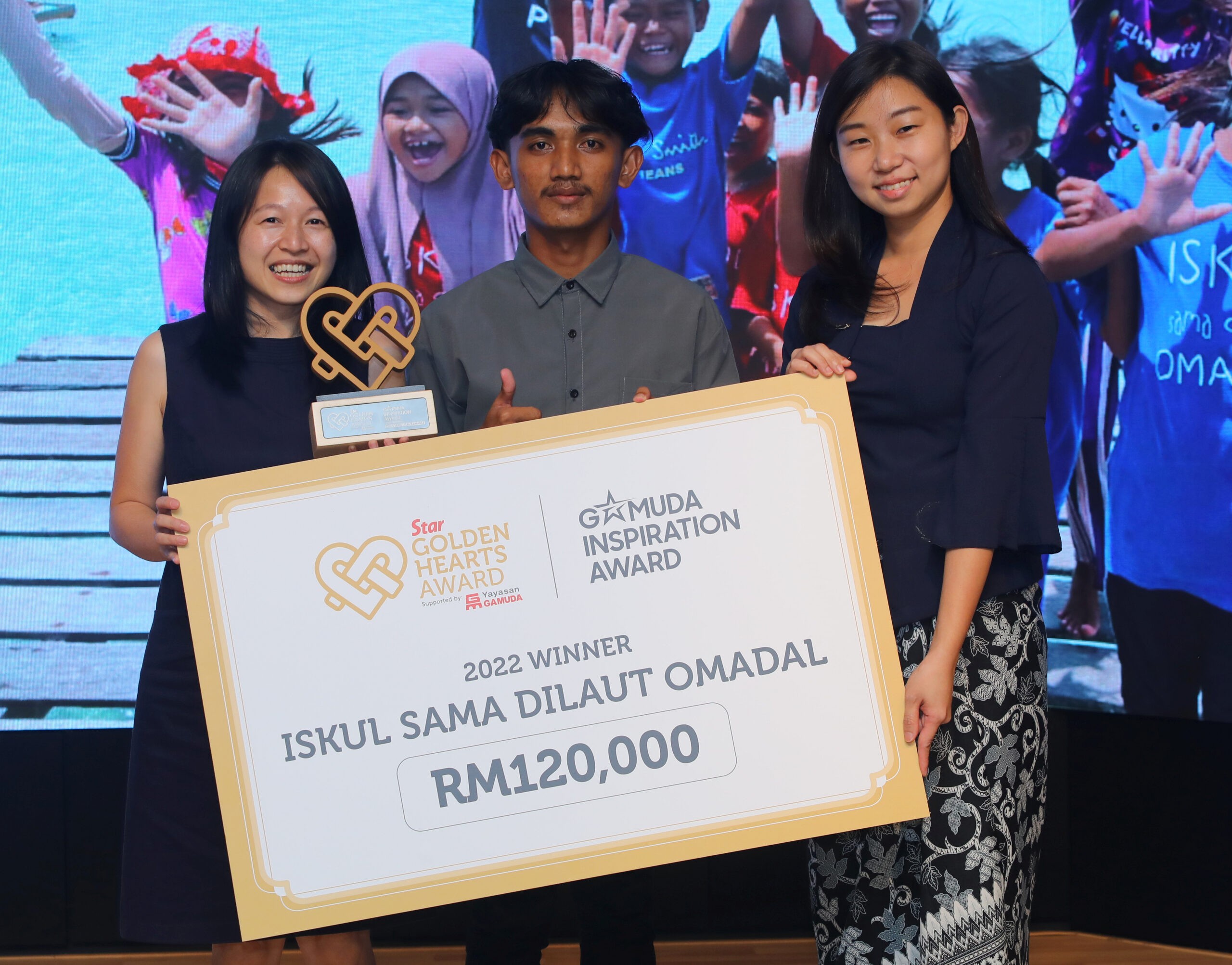 Gamuda Inspiration Award
Iskul was awarded the Gamuda Inspiration Award, which allocated RM120,000 towards our work, a bestowal that has entirely changed the horizon for us. The funds from these awards have contributed towards a salary for several full time staff and Mastal Arikik, and expansion of our daily activity and curriculum.
The Star Golden Hearts Award
In 2022, Iskul was a proud recipient of The Star Golden Hearts Award – an annual award that celebrates everyday Malaysians who demonstrate extraordinary commitment to social work and promoting unity in the community. Yayasan Gamuda was responsible for increasing the award from RM10,000 to RM15,000, in recognition of the causes that were represented by the winners.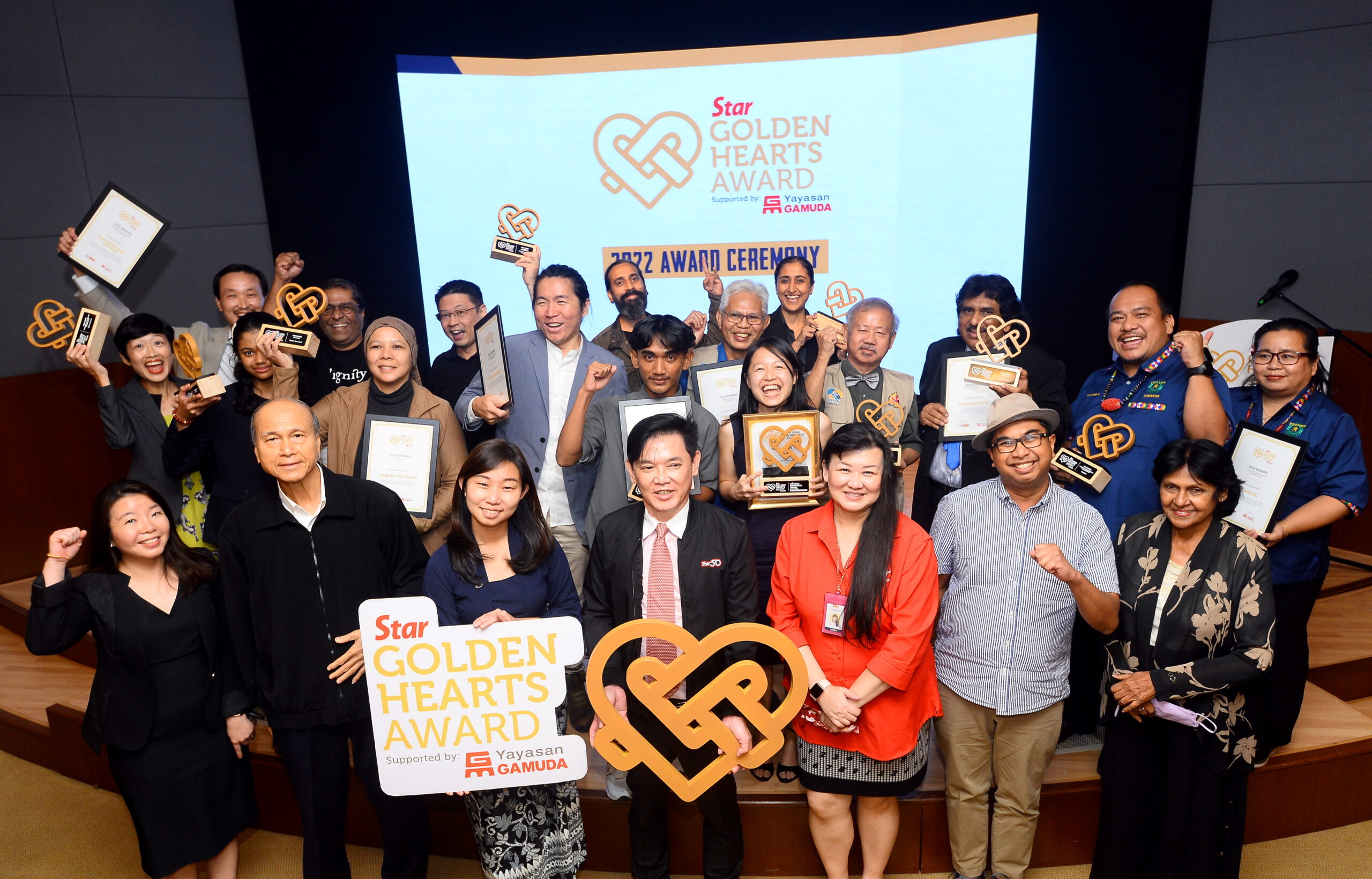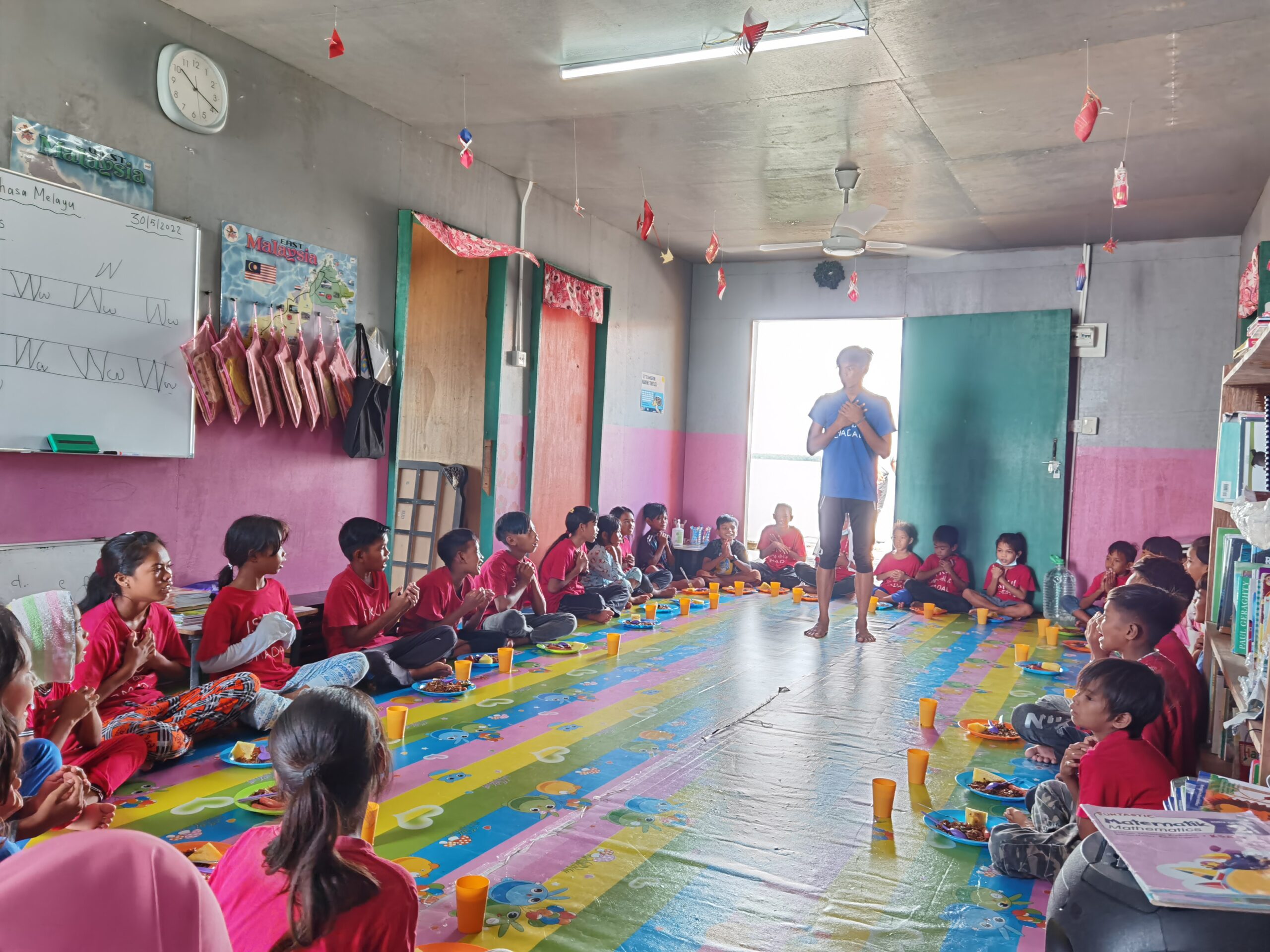 Yayasan Hasanah Special Grant 2020
Project Impacts
30 children receive basic literacy lessons.

Children's confidence has improved – 15 performances of singing, theater, dancing and "wayang kulit".

Pondok Iskul has safe electric connection from SESB 

30 households received 100L water tanks 

Students started daily oral hygiene 
Project Impacts
6. 34 participants' BMIs have grown since joining our meals program in July 2020 (out of 45).
7. 20 pregnant and nursing mothers, and 30 children received Obimin supplements and multi-vitamins.
8. Iskul Team starts to provide first aid services to our students and the community.
Yayasan Hasanah Humanitarian and Disaster Relief HRF 2020
To provide food baskets and vitamins to B40 households and stateless households on Omadal Island during the Movement Control Order amid the Covid-19 pandemic.
Project Impacts
180 stateless people took the Covid-19 screening with Pejabat Kesihatan Daerah (PKD) Semporna

United the local community, private sector (F&N Malaysia, Scubaholics), public sectors (PKD Semporna), NGOs (Semporna Heroes, WAPO) the publics (KitaFunds) and foundations (Yayasan Hasanah) to support both stateless and Malaysian communities on Omadal.

Iskul's assistant teachers (stateless) and field coordinator (Malaysian) learned to distribute food relief to their own community
Project Impacts
4. 221 households receive 2 food baskets for their 3 weeks of supplies.
5. Collaborated with PKD on their free Polio Vaccination while we continue to distribute the food basket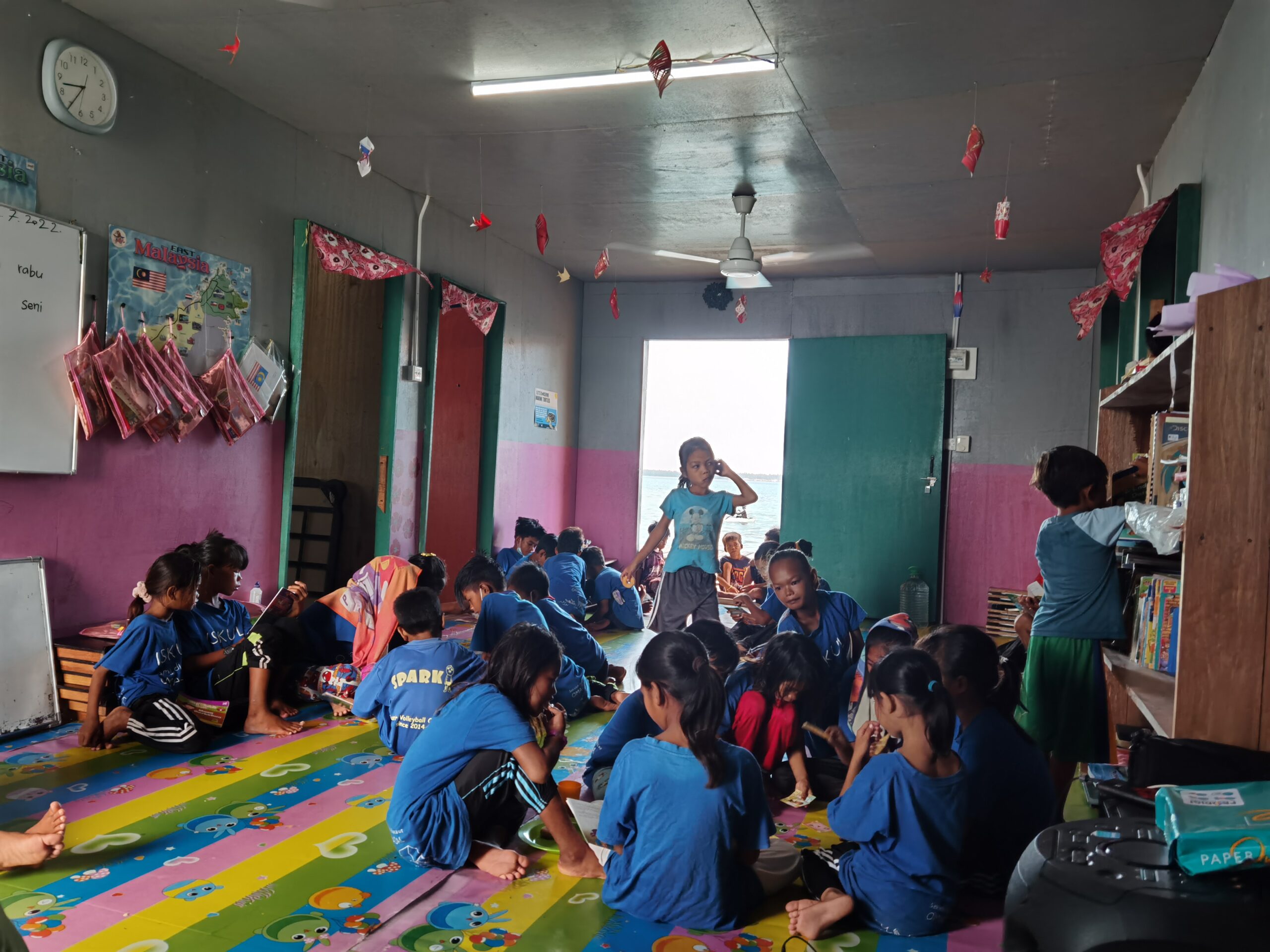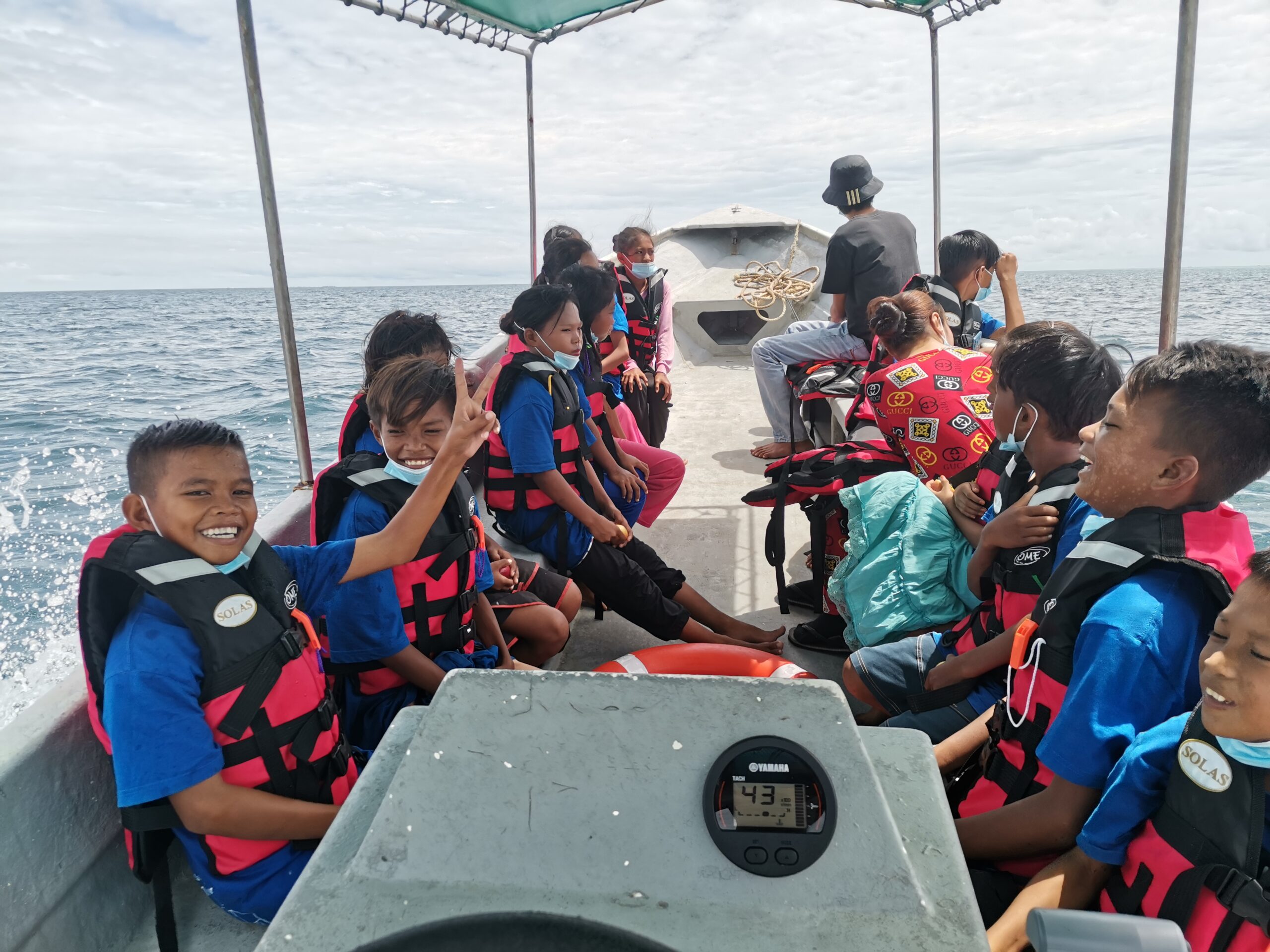 UNDP's Small Grant Projects' ICCA
The UNDP Small Grants Programme awarded our organisation a grant in support of our work. This grant funded our waste management project, health awareness and vaccination campaigns, and marine stewardship training. With the added resources, our content creation team was really able to move forward, and and grew our YouTube channel so videos can now be monetised, serving as an additional source of income for the youths. Funding from the UNDP also supported water access on Omadal
Project Impacts
1,255.5kg of plastic waste saved from being thrown into the sea. 

35 households now dispose plastic into bins instead of sea through a pilot waste management system.

35 students learned to bring their plastic trash to be weighed and kept in Iskul before being disposed in Semporna. 

10 youth (5 stateless and 5 Malaysian B40) trained in digital content-making and filmmaking.
Project Impacts
5. Iskul's YouTube channel became a YouTube partner and is ready to monetise our content, current earning: RM15 
6. Iskul's Facebook also reached monetising status and have earned USD 133 from the videos we posted and Iskul's TikTok can be monetised now. 
7. Students bring oral hygiene to their homes.
NDI Grant
A grant by the National Democratic Institute, Malaysia, funds our menetal health training and the second marine module training: a collaboration between Iskul and Reef Check Malaysia.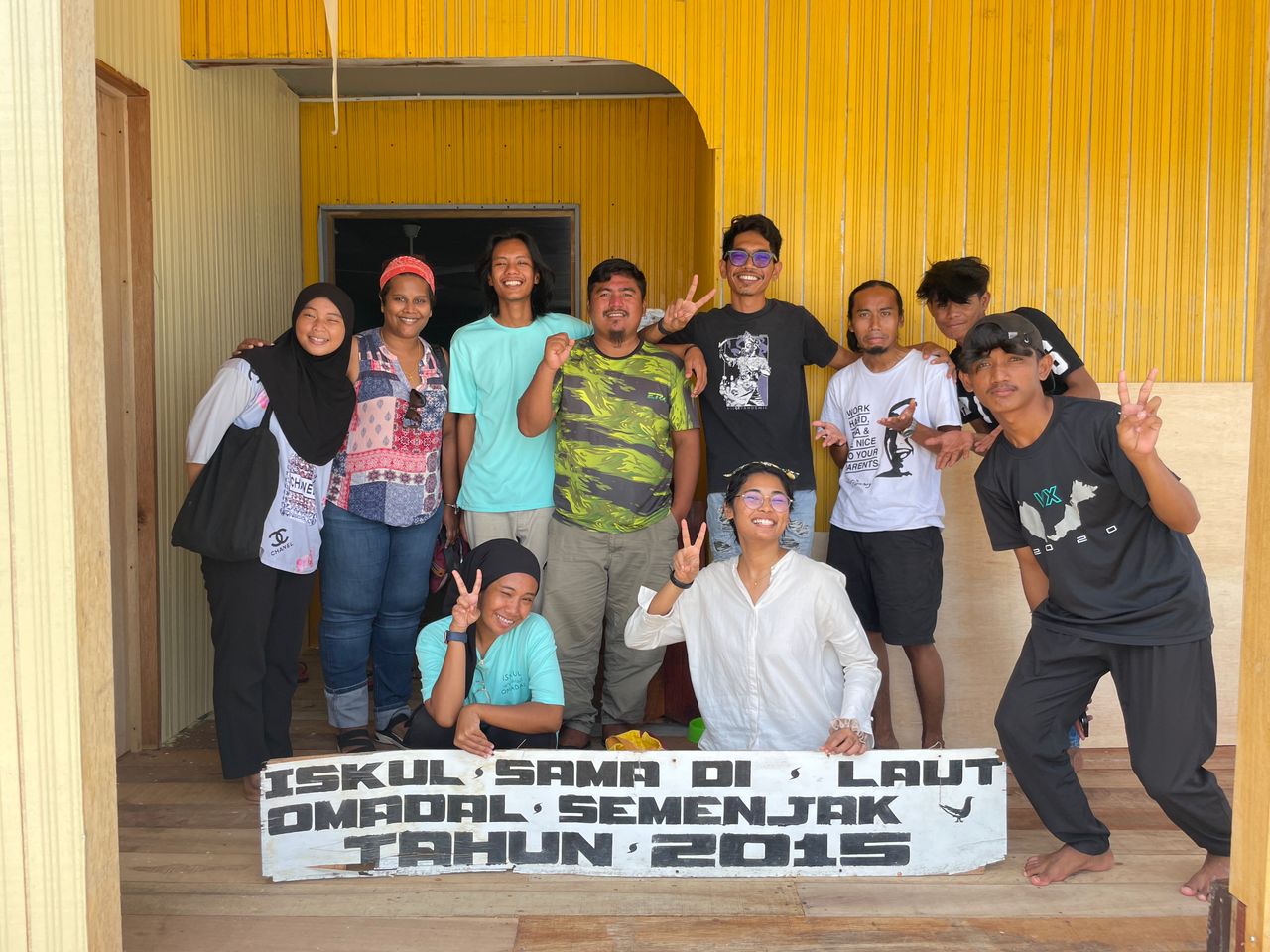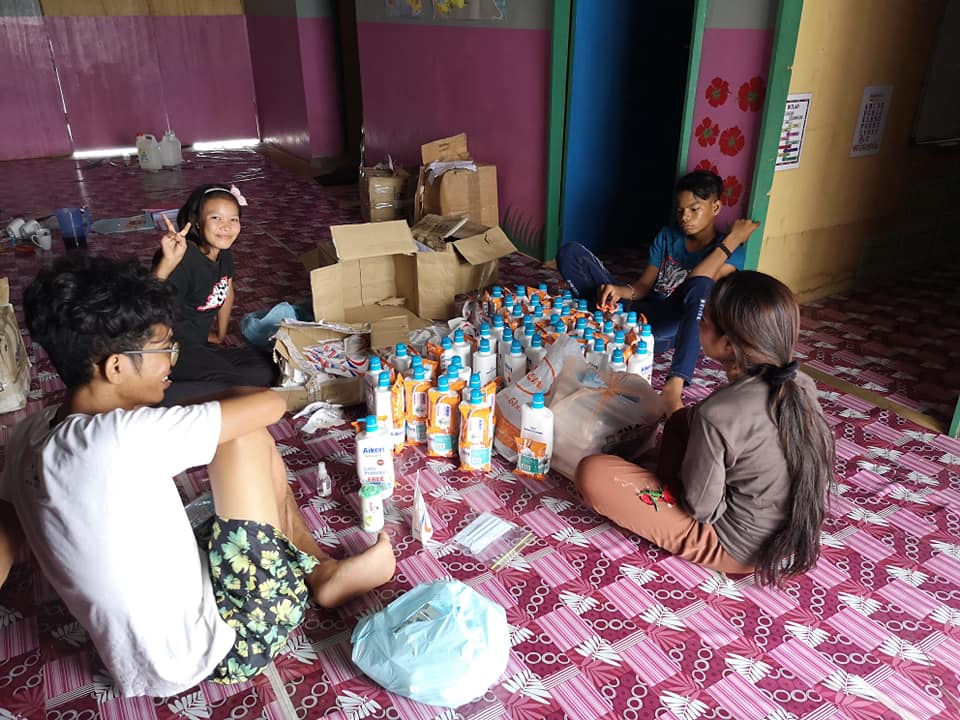 ISI Covid-19 Emergency Statelessness Fund
This project supported the role of the school within the community by supporting the continuation of existing school activities during a trying time, and provided direct support to community members by raising awareness within the community regarding COVID-19, prevention measures and the importance of medication and vaccination.
Project Impacts
Supported our operation for Oct-Dec 2021

Launch of Pentas Bulan Paluwak for the community (co-funded with UNDP SGP).

Consultation with the stateless about Covid-19 vaccination and encourage them to vaccinate.

Guided 6 stateless youth to vaccinate.

Produced two videos related to Covid-19 and a wayang kulit performance as a way to spread awareness (co-funded with UNDP SGP)
Mah Sing Foundation Grant (2017)
The Mah Sing Foundation served as one of our first benefactors, providing the resources to build Pondok Iskul. This changed a lot for Iksul as prior to this funding, our classes had been held in the front porch of our principals house.