The team begins preparation for Iskul 2nd Strategic Planning Meeting and Iskul's first Annual General Meeting (AGM). We have searched for the venue, deliberated on the dates, curated the agenda, drafted the official invitation letters for the event, and finally, purchased the flight tickets for our Headmistress and Field Coordinators.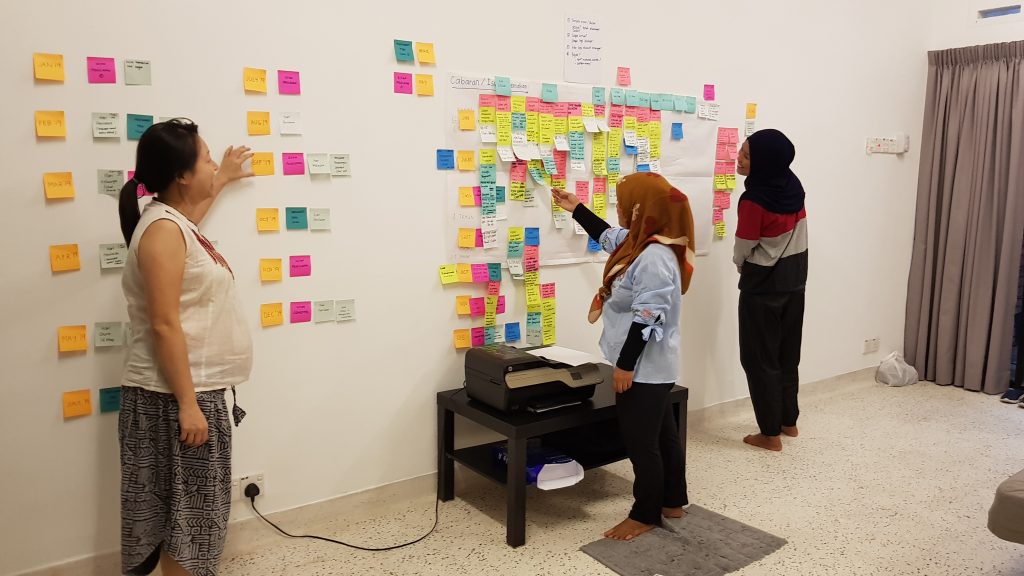 Following the successful Strategic Planning Meeting which was held early 2017, the management team finds it crucial to hold the second meeting to reflect on the past year and to review plans for the following year. Compared to the first meeting which was only held between three core members from the management team, this meeting included our Headmistress, Pn Roziah and Field Coordinator, Aida, from the operation team. They spent their first fasting week here in Kuala Lumpur, away from home in Omadal Island! The meeting schedule was hectic as we attempted to discuss and resolve as many issues as we can. In conjunction with this planning meeting,
Iskul also holds it's first Annual General Meeting (AGM) and we were joined by our committee members, advisors and donors as we presented our vision, missions, challenges, financial summary for 2017 and plans for year 2018/2019. We received constructive and valuable feedback from them and we look forward to ensuring that this year, Iskul will be on track!