A little #Throwback to sharing the Hari Sukan we organised prior to the convocation ceremony! It is our hope to continuously improve the relationship of the local community (local citizen and stateless) through such healthy gathering/competition. We have a total of 10 activities for parents (mothers) and children. Our Mastal Arikik (MA) and students participated in the activities too! It was very a hot day with little cloud to buffer the scorching sunray!
Warm-up is important before sports activity begins. As so, for such important activity, Iskul's Mastal Arikik (MA) and Field Coordinator Khairul lead the warm-up session. But as a matter of fact, all of us are pretty warmed up by the blazing hot sun even without the session!
Activity #1: Lumba karung (pelajar) 
Teams were to compete by running/jumping across a distance in a sack. Waves of laughter, lots of fun!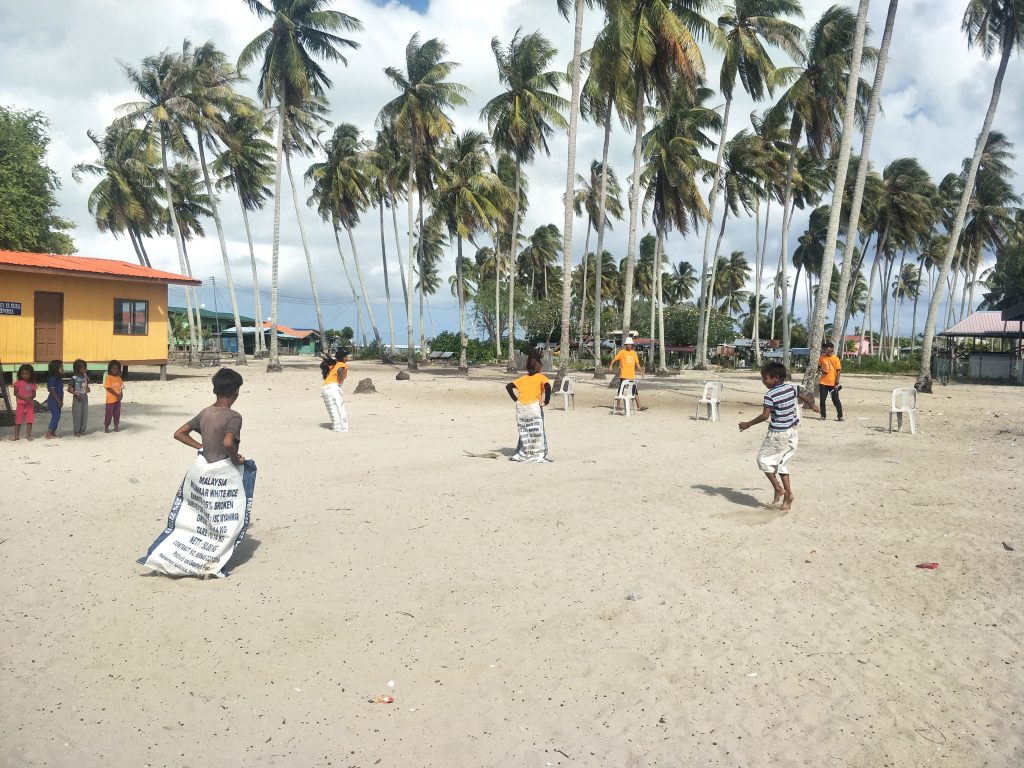 Activity #2: Makan kuih (pelajar) 
Members for each team are to finish a square biscuit. The facilitators check everyone's mouth to ensure its swallowed before they can return to pass to the next member. What a rush!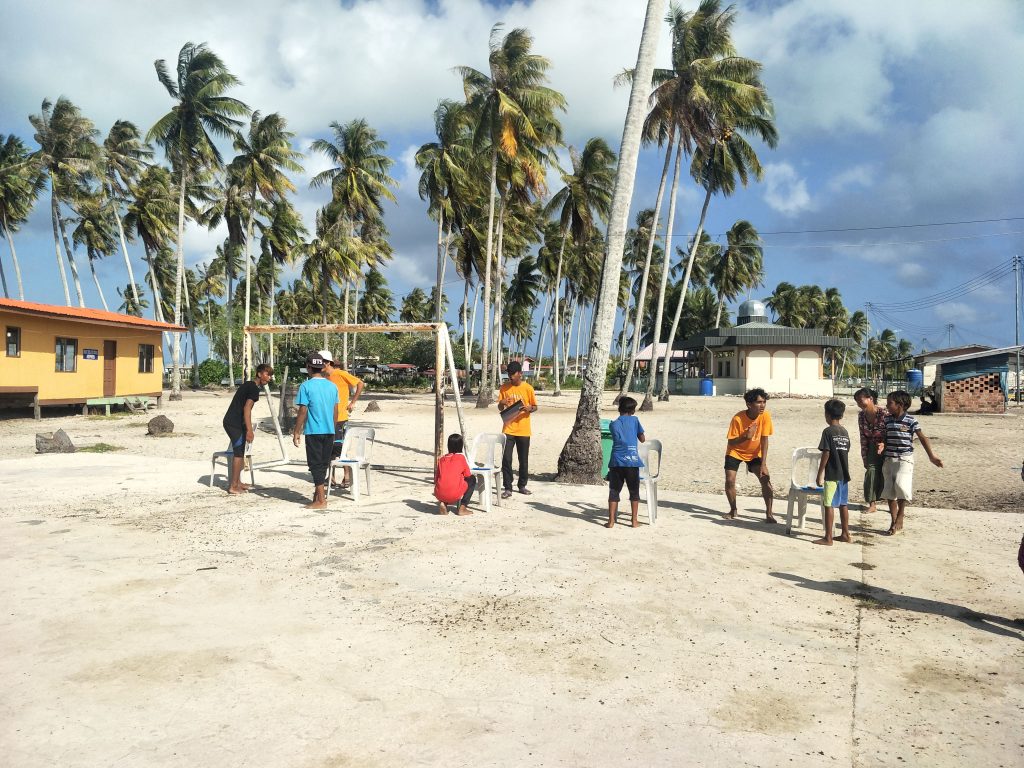 Activity #3: Bawa Ping-pong Guna Sudu (pelajar)
The teams were to work together to carry the ping-pong ball across to one another using spoon in their mouths. They can only pass the ping-pong using the spoon. The sudden gushes of wind was an added challenge we didn't factor in for this race but we do welcome! 
Activity #4: Pecah belon (pelajar) 
Each member is to blow up and burst a balloon. They can of blow it up till it burst, OR hug it, squeeze under their armpits or sits on it. Sitting on it definitely the fastest!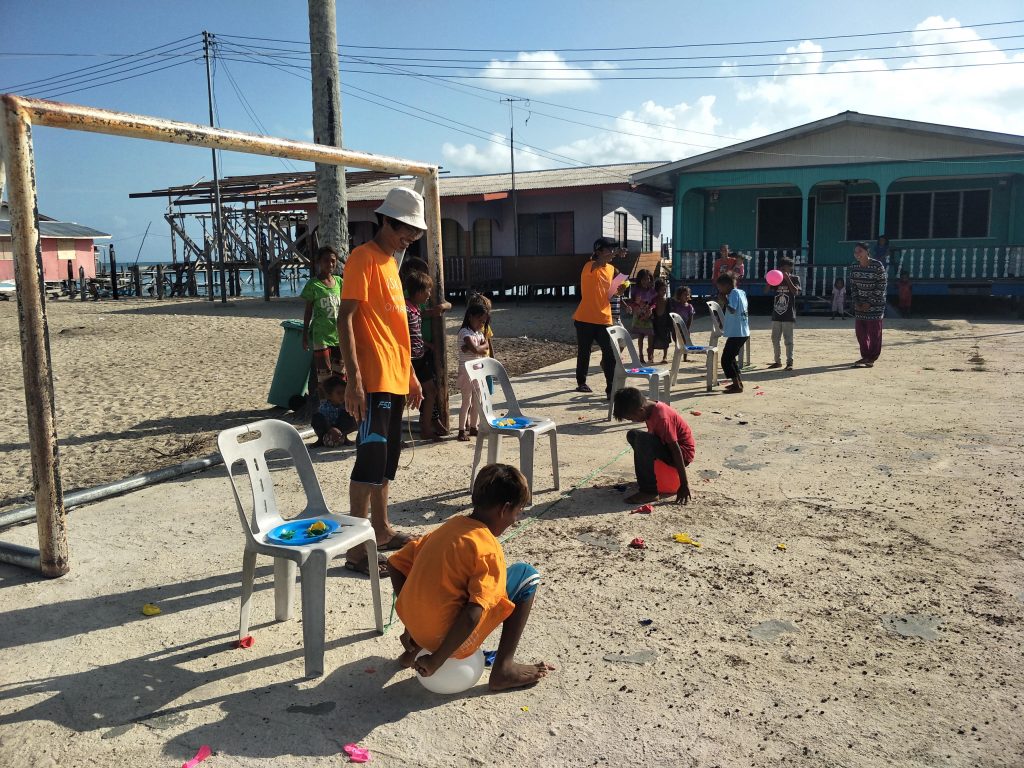 Activity #5: Hujan (pelajar) 
Teams lined up to pass seawater from the front to the back over the top of their head. The last in the line is to fill the water into a water bottle. The bottle filled with most water wins!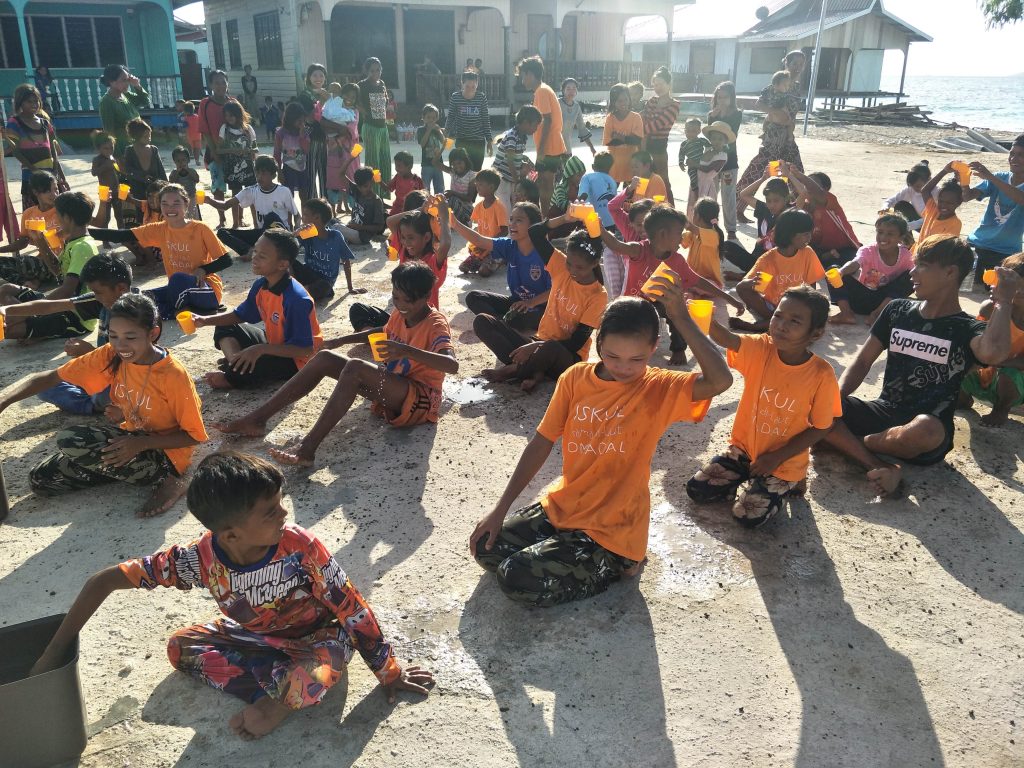 Activity #6: Semakin jauh, semakin sayang  (terbuka)
Pairs are to throw and catch the water-filled balloons from one another without bursting it. It was a very precious moment indeed! 
Activity #7: Lari dengan kelapa (ibu) 
The moms who managed to participate in the activity had fun, running carrying two coconuts. The fastest to finish wins!
There were lots of laughter, definitely lots of fun as we see the teams giving in their best for each round of activity! We hope to see more parents participating in our next activities.
The Organising Team signs off till next time!